BOOST® provides a comprehensive portfolio of oral nutritional supplements.
Whether your patients need more calories, extra protein, nutrition for people with diabetes, clear liquid nutrition or general supplemental nutrition, there's a BOOST® nutritional product to help meet their needs.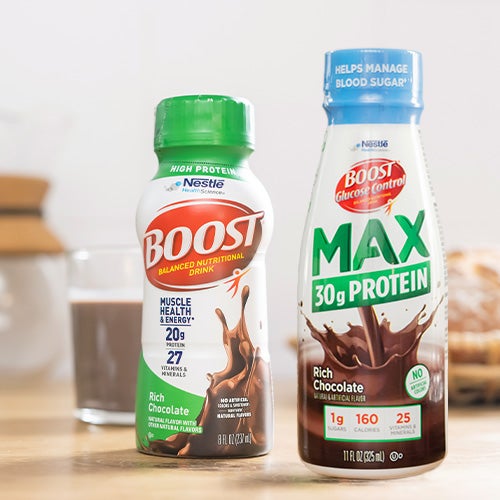 High-Protein Nutrition
Provides 20-30 g protein per serving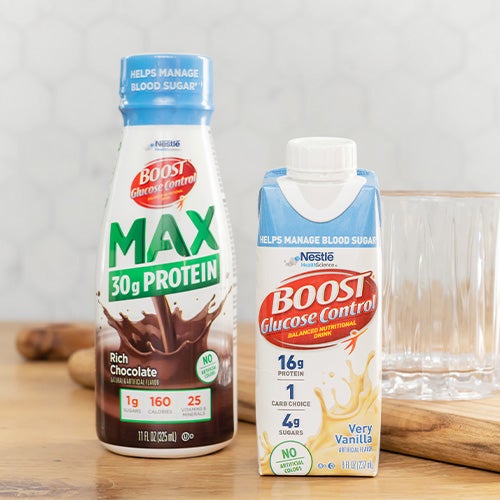 Diabetes-Friendly Nutrition
Nutrition designed for people with diabetes
Support Resources
You must be logged in to view all resources.
35 Tools and Product Support Found
17 Patient Resources Found
Sorry, no sampling campaigns are active at this time.