Types of Oral Nutrition Supplements
Nestlé Health Science offers a range of oral nutrition supplements, including standard supplements, high-calorie supplements, high-protein supplements, and supplements designed to support medical nutrition therapy goals for specific conditions. Standard supplements provide a variety of macro- and micronutrients that may be difficult to get from diet alone, while high-calorie supplements provide more energy-dense nutrition supplement options. Additional formats include high-protein supplements, which contain extra protein to support immune function and recovery from illness or injury, as well as disease-specific supplements which are tailored to certain patient populations, like those living with diabetes or cancer.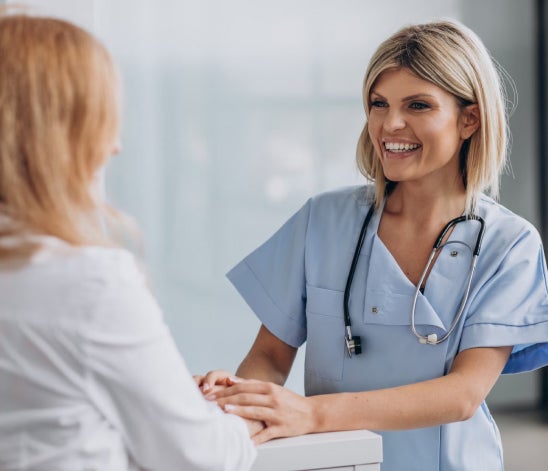 The Role of Oral Nutrition Supplements in Patient Care
Oral nutrition supplements are an important nutrition strategy to help patients maintain or gain weight, recover from illness or injury and get critical macro- and micronutrients to support overall health. If a patient needs additional calories, protein, or other nutrients beyond the foods they normally eat, and the patient is able to swallow food normally, then a healthcare professional may recommend an oral nutrition supplement. Use of oral nutrition supplements may help improve patient outcomes.1,2
Nestlé Health Science offers a range of oral nutrition supplements in a variety of formats, from clear to thick liquids, to powders and pudding-like desserts. There are many flavor options that patients can enjoy, providing balanced nutrition in each serving, or supporting nutrient needs of a specific disease state or condition.
Explore Some Oral Nutrition Supplements (ONS)