Welcome to the Nestlé Medical Hub
The Nestlé Medical Hub is a free resource center, built exclusively for Healthcare Professionals, to support their every-day practice, as well as their professional development journey. In this portal, you will find a vast range of educational resources with best practices on Nutrition management, clinical evidence of our products and patient resources. In this portal you will also find more information about the various exclusive programs and trainings we have open throughout the year and access to Samples and Coupons, so you can share with your patients. Discover Now!
Get your Continuing Education
Your Learning Center for Continuing Education, supported by Nestlé Health Science.
Continuing Education (CE) credits are available to nurses and dietitians practicing in the US.
Nestlé Health Science is a Continuing Professional Education Accredited Provider with CDR, the credentialing agency for the Academy of Nutrition and Dietetics. Accredited provider number NE008. Nestlé Health Science is a Continuing Education Provider approved by the California Board of Registered Nursing; Provider Number 11366.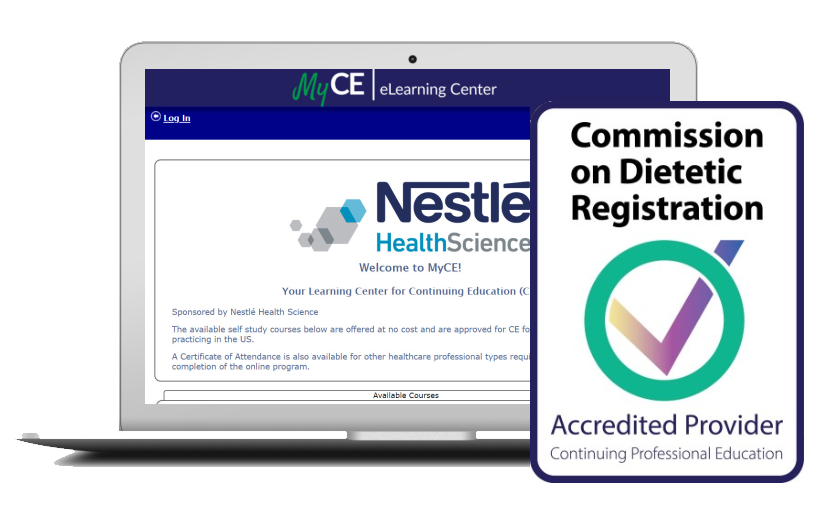 Register now for access to all our resources
We will help you keep posted on the latest articles, webinars, studies and other content that matters to you!