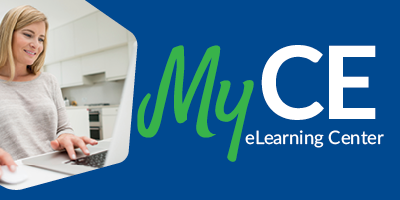 The Adult Malnutrition Consensus Criteria: How to Apply to Your Practice
Enrolled! Course in progress
Course Description
This presentation identifies practical steps for identifying the malnutrition etiology in adult patients using the six malnutrition characteristics criteria. Learn how a nutrition focused physical exam can provide useful information for diagnosing malnutrition in your patients. Presented by Ainsley Malone, MS, RDN, LD, CNSC, FAND, FASPEN
Course Objectives
1. Describe the practical steps for determining an adult patient's malnutrition etiology.
2. Describe the six malnutrition criteria and outline processes for their identification in specific patients.
3. Outline an implementation process for use of the consensus characteristics and their inclusion in the nutrition care process.
Original Program Date: April 24, 2019; Expiration date: April 23, 2022 Continuing Education: 1.00 CE for Nurses; 1.00 CPEU for Registered Dietitians/Registered Dietetic Technicians - CDR level: I
Steps to obtain a certificate: 1) View the course 2) Pass the test 3) Complete an evaluation
Continuing Education:
Nestlé Health Science is a Continuing Professional Education Accredited Provider with CDR, the credentialing agency for the Academy of Nutrition and Dietetics. Accredited provider number NE008. Activity Type for Dietitians: Self Study (740 Web Based) Nestlé Health Science is a Continuing Education Provider approved by the California Board of Registered Nursing; Provider Number 11366.