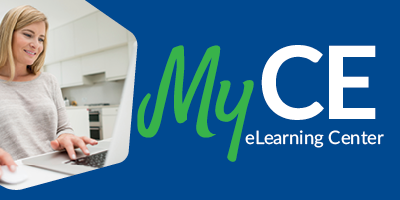 Pediatric Feeding Disorder: A Practical Approach
Enrolled! Course in progress
Course Description
Pediatric feeding disorders lack a universally accepted definition. Dr. Phalen presents a unifying diagnostic term 'Pediatric Feeding Disorder ', using the framework of the World Health Organization International Classification of Functioning, Disability, and Health published in 2019 in the Journal of Pediatric Gastroenterology and Nutrition. This program addresses how to apply the diagnostic criteria to unify practice of clinicians that treat children with feeding disorders. Presented by James A. Phalen, MD, FAAP
Course Objectives
1. Describe normal feeding patterns in children.
2. Identify common feeding problems in pediatrics.
3. Explain several strategies to avoid or ameliorate feeding problems.
4. Describe the differences between feeding problems and pediatric feeding disorder. 5. Describe how to manage pediatric feeding disorder.
Original Program Date: June 27, 2019; Expiration date: June 26, 2022 Continuing Education: 1.00 CE for Nurses; 1.00 CPEU for Registered Dietitians/Registered Dietetic Technicians - CDR level: II
Steps to obtain a certificate: 1) View the course 2) Pass the test 3) Complete an evaluation
Continuing Education:
Nestlé Health Science is a Continuing Professional Education Accredited Provider with CDR, the credentialing agency for the Academy of Nutrition and Dietetics. Accredited provider number NE008. Activity Type for Dietitians: Self Study (740 Web Based) Nestlé Health Science is a Continuing Education Provider approved by the California Board of Registered Nursing; Provider Number 11366.